Gun Shop in Raleigh, NC
Smokin' Barrel Guns and Ammo, Inc. is the place where Raleigh, NC gun owners come to find the sales and service they expect from a locally-owned and -operated firearm purveyor. As a small business, we are able to provide great prices on new and used products, and our inventory is constantly growing to include new firearms. Stop in today and see what sets us apart from other firearms stores!
Your Source for New and Used Firearms for Sale
Avid gun collectors, sport shooters, firearms enthusiasts and first-time gun owners are all welcome at Smokin' Barrel Guns and Ammo, Inc.! We aim to be the gun shop in Raleigh, NC you turn to for all your firearm needs—whether you're purchasing a new gun, stocking up on ammo or outfitting your favorite firearm with new accessories.
Our gun store has new and used firearms for sale at prices you'll be hard-pressed to match anywhere else in Raleigh, NC. The secret to our low prices is the diversity of our selection! Customers choose to buy from us because we have what they're looking for, and they often come back for everything from ammo to accessories. This continued patronage helps us keep our prices low.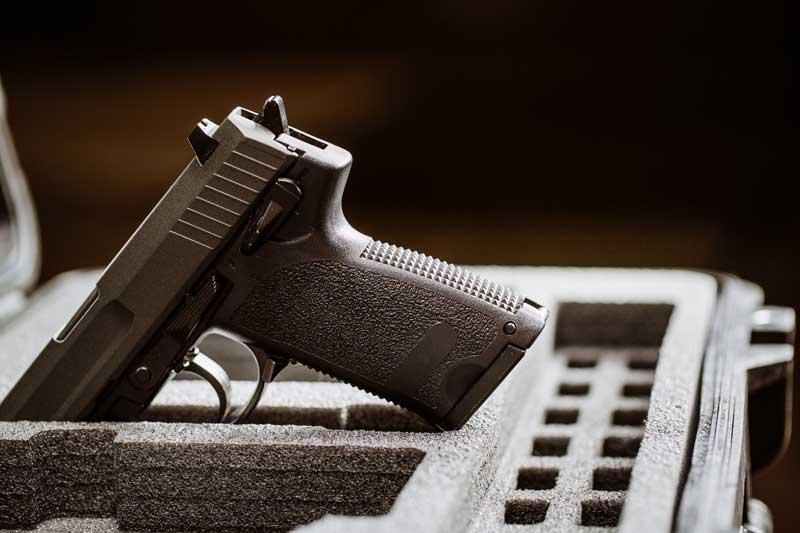 Don't be fooled when you visit our firearms store!
We maintain a small-time atmosphere, but customers know us for our superb pricing, great deals, friendly customer service and tremendous selection. We've got all the same capabilities as big-box gun stores, with the one-on-one feel you appreciate from someone selling you a firearm. We're happy to chat with you about what you're looking for and make recommendations. We can even help you locate and order guns that we don't currently stock in-store.
We provide one-on-one service to ensure a smooth, confident experience.
Stop in today for a personal experience and satisfaction that's guaranteed! We want to be the gun store you keep coming back to for all your firearm needs.
We've been a local supplier of firearms and firearm accessories since 2013.
Our inventory includes rifles, shotguns, handguns, semi-automatic rifles and ammo.
If we don't carry what you're looking for, tell us and we'll do our best to track it down.
Our inventory is always changing and growing. Stop back to browse our selection.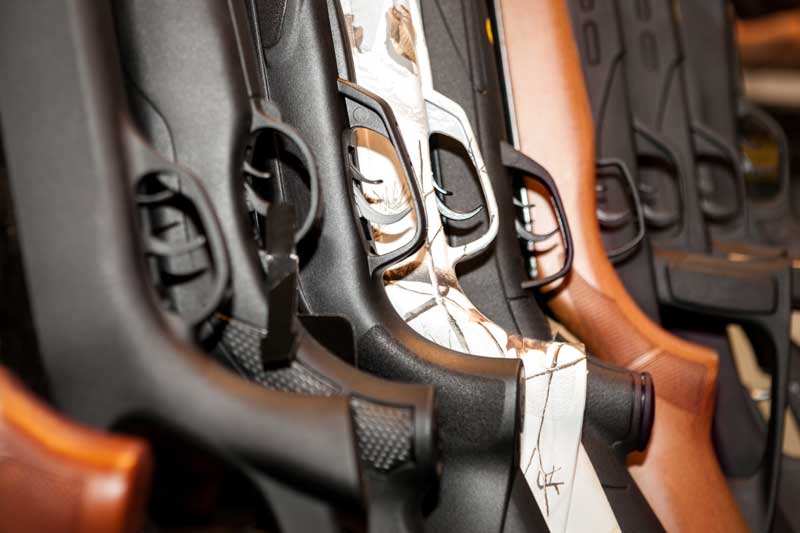 Visit Us Today!
People visit our gun shop for firearms and much more from the following cities and surrounding areas:
Raleigh, NC
Garner, NC
Auburn, NC
Clayton, NC
Apex, NC
Cary, NC
Holly Springs, NC
Fuquay-Varina, NC
Find Your Next Gun Here
Whether you're a first-time owner or a collector, we welcome you to our local gun shop and firearms store. We promise a one-on-one experience that leaves you feeling great about your purchase!
Contact Us